Review: SanDisk iXpand Base (32GB)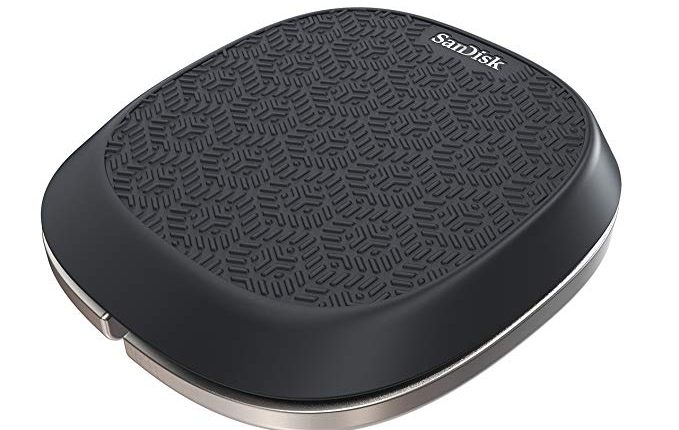 The SanDisk iXpand Base offers a fast and easy way to backup data automatically while you charge your iPhone. It solves two of the biggest concerns that most iPhone users have – battery and storage. With next to no interaction, you can transfer all your photos, videos and contacts on a removable SD card while the iXpand Base charges inconspicuously in the background.
The iXpand Base comes with a 15W micro USB power brick (5V 3A). At the rear, there is a micro USB port for charging and data transfer. Adjacent is an SD card slot which you can always upgrade with a larger capacity card as required. We got the 32GB version for review which comes with a SanDisk Ultra Plus SD card with a read speed of 80MB/sec. Also, you need not worry about the carrying the charging cable as it can be wrapped tidily around the sides of the device.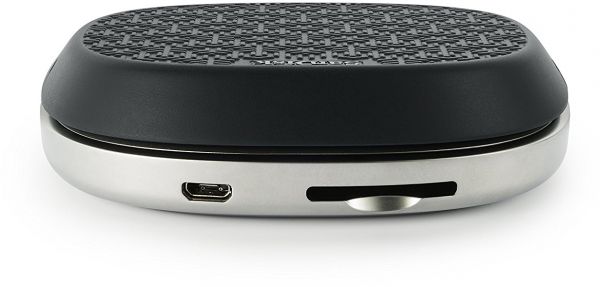 When it comes to design, the iXpand Base is no run-of-the-mill charging device. The top is a soft, textured non-slip rubber material that will keep your iPhone from slipping off. The base of the device has with a nice matte chrome finish that's smooth to touch.
There is literally no setup involved; all you need to do is plug the adapter into the wall and your iPhone into the base using your current charging cable. The phone will then ask for permission to download the iXpand Base App. After installation, the app will start backing up all your photos, videos and contacts. The time it takes totally depends on how much data you are importing, but it worked fairly fast for us. Also, backup is incremental which means that after the first one, it will only copy new content.
You can choose the folders to backup, what to restore, what permissions to give it and see how much space you have left. The app also gives you the option to remove the photos from your phone that you just backed-up. It does share 'anonymous user data' with Sandisk but this can be easily turned off.
The only thing that is missing is a charging cable, but if you already have an iPhone, you don't really need another one. Overall, the iXpand Base offers the right solution for someone looking for a storage option besides iCloud that can also work offline.
So, is it worth the money? Yes, with its unique design, ease-of-use and fast charge capabilities, it totally is!