Trends that will dominate 2019
Considering the pace at which technology is evolving, it is not possible to truly predict what will happen in the next quarter, let alone a whole year. CXO Insight ME spoke to some of the industry pros for their take on the trends that will shape the tech landscape in 2019.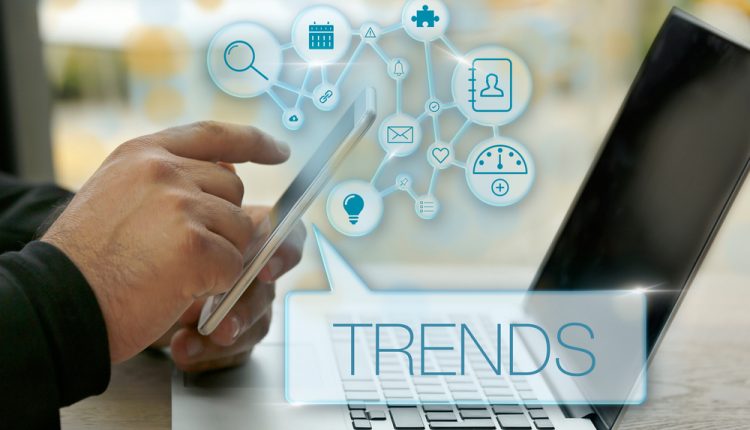 A number of new technologies that made headlines last year are finding its way into real-world applications. Innovations in the areas of artificial intelligence, machine learning, Internet of Things and virtual reality have the potential to fuel growth across the whole IT industry. These advancements have been reinventing the way we work, redefining business strategies and helping organisations to make sense of the evergrowing volume of data they possess.
The challenge? There's not enough talent to go around.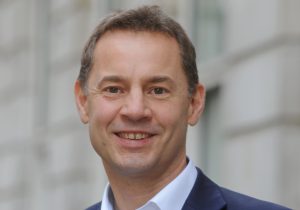 "As the artificial intelligence (AI) skills 'gap' becomes more like a chasm, next year we will see the tech talent war heat up even more. AI and data specialists are not being trained fast enough to meet demand, with the best professionals likely to be monopolized by large firms with deep pockets. This could result in an innovation vacuum in the start-up and SMB space," says James Petter, EMEA VP, Pure Storage.
A similar gap exists in the cybersecurity space as well. ISC recently revealed that the global cybersecurity skills gap now stands at three million, with 63% of businesses lacking the cyber skills to actually keep threats at bay.
According to Michael Flouton, VP of Product Ops and Security Strategy at Barracuda Networks, many organisations are finding it harder and harder to recruit and retain cyber specialists. "This means they're relying on fewer people with the skills and expertise needed to protect their organisation. These decreasing human resources will come to a head in 2019, where I predict that organisations will stop being able to keep up with investigating these 'stealth' cyberattacks," adds Flouton.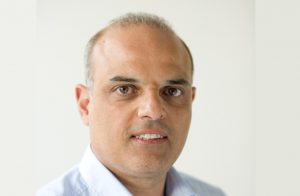 With this in mind, one can expect to see businesses of all sizes and industries begin working with educational institutions to ensure that courses are designed to prepare students with the skills that organisations need today. To end the war for talent, industry experts say we need to see the creation of AI-specific internships and flexible university curriculums that keep up with technological changes. We also expect to see new tools that will simplify the adoption of AI, reducing the learning curve for new talent.
Talking about the IT industry in general, Gartner expects cloud, security and the move to digital business to bolster growth in EMEA. End-user spending on public cloud services in EMEA is projected to grow 15 percent in 2019 to total $38.5 billion.
While this sounds like a 'all sunshine and no clouds' scenario, analysts do not expect a very favourable year for IT spending and it would ultimately depend on the kinds of innovations and breakthroughs that the industry is able to achieve. Gartner has forecasted a mere two percent increase in IT spending in the region compared to last year. The analyst company estimates this spending to amount to a total of $973 billion in 2019.
Kingston, however, expects an increase in 2019 budgets and IT spending as the general support from the region's governments increases in terms of economic activities and IT expansions. "This can be supported by a statement from Saudi Arabia, which forecasts another 13% growth for 2019's budget based on 2018 figures. Even with oil prices decreasing, the Saudi Arabian government presumes an increase in revenue of 11%," explains Laurent Sirgy, Regional Director of France, Southern Europe and MEA at Kingston.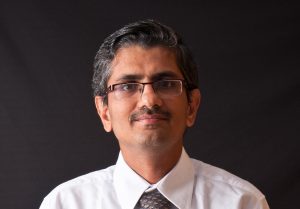 ManageEngine's Vice President, Shailesh Kumar Davey, adds that enterprise adoption of process automation technologies will continue with the same vigor as the technologies are expected to make the enterprises nimble, data-centric and quick to make decisions across geographies.
"More importantly, process automation will also help enterprises to go beyond the simple operational and efficiency gains made with basic automation to tap new revenue opportunities," he adds.
A number of countries in the region are also investing in building a robust IT sector and making the journey to digital business. "With digital transformation being embraced in the UAE and KSA at a rapid pace, it has become critical for enterprises to change their business models. The models need to be technology friendly and of benefit to the business," explains Taj El-khayat, Regional Director MENA at Citrix.
Furthermore, the continued shift from traditional on-premises IT business models towards cloud-based models will constitute another big trend. The public cloud market is maturing, and we expect to see a huge appetite for cloud security in 2019. Businesses aren't just experimenting with the public cloud anymore, and now that more customers have critical infrastructure and workloads on platforms like AWS and Microsoft Azure, they're also realizing they need purpose-built cloud security solutions to help them protect workloads moving to these platforms.
Tim Jefferson, VP, Public Cloud, Barracuda Networks, says that public cloud security will become more automated, and attackers will get stealthier this year. "I expect to see more teams embracing automation to continuously monitor cloud security and remediate problems automatically. Providing these types of automated cloud security controls will be more important now than ever because cyber criminals are getting better at finding compromised credentials or access keys and exploiting them."
Gartner analysts emphasize that the enforcement of GDPR has finally moved security to a board-level priority with EMEA IT security spending expected to reach $40 billion in 2019 amounting to an increase of 7.8 percent from 2018.
Sirgy from Kingston says that with the increasing risk of data breaches, CIOs must invest in educating the board and senior leadership about cybersecurity and the steps to secure sensitive data like hardware and software encryption to protect their organization. "This becomes especially relevant as new rules and regulations in Europe (GDPR) are sooner or later expected to reach the Middle East as well. Also, an increasing amount of organizations are now moving to cloud-based services. So, I would advise CIOs to reduce on-premises capabilities in coordination with more investments in off-premises capabilities," he adds.
With the dynamic changes in consumer demand and technology, it becomes more and more relevant for CIOs and IT leaders to switch from information technology to digital services and provide the right capabilities to secure consumer engagement, which draws an important focus to the way products are sold.
El-khayat from Citrix adds that this year a new breed of CIOs will emerge, especially in the region where digital transformation now turns into practical and measurable initiatives across different industries. "A CIO who is technology and business savvy, combined with a relentless capability to challenge status quo, would lead the way. It's a CIO's role to tear down the remaining barriers between IT and the business and focus on the 'why' of technology, rather than the 'how'."
There is a lot that can be leveraged to further the fate of the IT industry this year and going forward. It will all finally come down to how IT budgets are structured, where the investments are made and the ultimate decisions made by the CXOs.