Noor Bank selects Microsoft Dynamics 365 CRM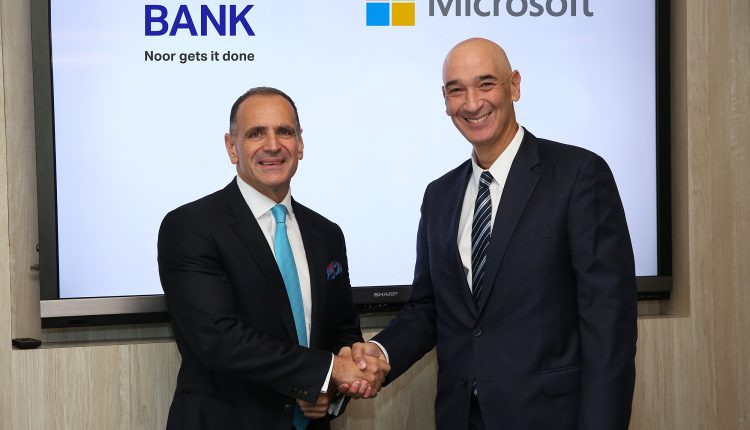 Noor Bank has selected Microsoft Dynamics 365 CRM to drive digital transformation within the bank's operations. With this move, the bank aims to engage customers, empower employees, optimize operations and transform products and services.
According to the bank, it has shaped its IT strategy to implement an enterprise-wide CRM system that would transform customer engagement. Noor Bank chose the Microsoft Dynamics 365's CRM platform for its ability to deliver 360-degree views of customers, through its Common Data Model. Views will cover portfolios, interactions, experiences and automated services. Microsoft will work with Noor's IT and line-of-business executives to ensure the platform will support the bank's digital agenda and operational requirements for years to come.
During the selection process, the bank's decision-makers also took note of Dynamics 365's capacity for operational optimization, especially the Social Selling dashboard, which collates open leads, top prospects and task schedules in a single, visual interface.
Another reason Noor Bank was attracted to Dynamics 365's customer-engagement suite was LinkedIn Sales Navigator, an advanced tool that allows sales teams to manage the entire pipeline through the popular professional-networking platform. LinkedIn Sales Navigator helps sales teams leverage LinkedIn's rich network to source new customers, nurture and grow existing relationships and maximize sales productivity and results, all through one platform.
John Iossifidis, Chief Executive Officer of Noor Bank, said: "Noor Bank is committed to be at the forefront of innovation by creating safe and seamless experiences for employees and customers. With Microsoft's Dynamics 365 platform, we aim to empower our people to collaborate and deliver a differentiated level of service. The real time data and analytics gathered through this tool will allow us to stay ahead of the curve and deliver outstanding customer experiences."
"Digital transformation yields boons that bridge business functions," said Sayed Hashish, Regional, General Manager, Microsoft Gulf. "The ability to engage, empower, optimize, and transform – is the promise that platforms like Dynamics 365 deliver. It merges ERP and CRM, offers flexibility, cost benefits with a rich menu of AI-based business intelligence, and is built around a warehousing architecture called the Common Data Model, so it can pull together and standardize data to deliver rich, actionable value. This is why Noor has joined many other customers worldwide that rely on the Dynamics suite to deliver best-in-class service to their customers. We look forward to support their journey as they continue to explore new ways to achieve more."