Gulftainer: Charting New Waters
Speaking to contributing editor Janees Reghelini, Vinay Sharma, Group IT Director at Gulftainer, explains how the global port and shipping operator spearheads innovation through digital technologies to create competitive advantage and enhance customer experiences.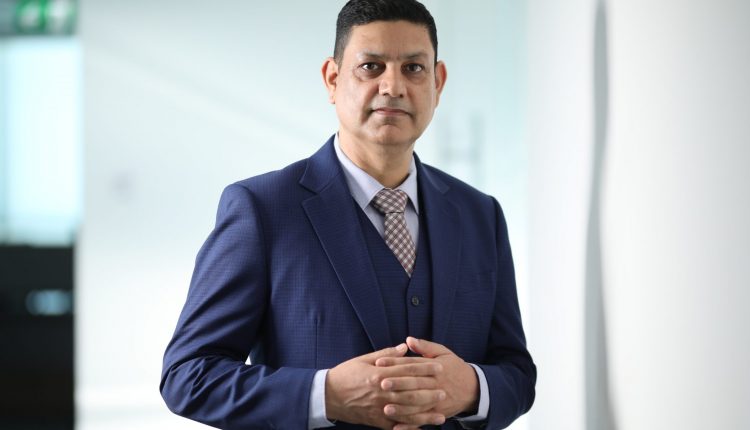 Organisations across different industries are increasingly adopting digital transformation technologies to leverage the numerous benefits they bring to the table as well as to stay ahead of the game in the technology- and cloud-led era. Digital transformation is becoming a mandate at management levels in verticals such as the maritime transport industry. Port management, shipping and logistics companies are exploring innovative ways to enhance supply chains and automate overall operations through emerging and advanced technologies.
Established in 1976, Gulftainer, an independently owned UAE-headquartered global port operator, manages 15 ports and logistics in six countries around the world. Understanding the importance of digital technologies to gain a competitive edge as well as for business continuity, Gulftainer had begun its digital transformation journey over the past few years. Today the company has a well-sketched plan for adopting digital solutions across the organisation.
"We have a three-staged transformation strategy," explains Vinay Sharma, Group IT Director, Gulftainer. "In the first stage, we had focused on standardisation and consolidating our core systems and infrastructures, to lay robust platforms for taking digital transformations to next levels."
To illustrate further, the port operator has implemented SAP S4 HANA as core ERP system, a state-of-the-art Terminal Operating System (TOS) and a number of off-the-shelf solutions in its operational areas by adopting industry best-practices and processes.
"As part of our strategy, we have set up global models for quick deployment to our global operation in an agile way," says Sharma. "In the second phase, we are executing a pipeline of initiatives focused on creating differentiators, which then leads us into the next phase where we create innovations and out-of-the-box solutions to establish excellence in various aspects of our operations."
According to Vinay, with customer expectations evolving at a fast pace, it is important for companies such as Gultainer to deliver its services not only in cost-effective manners but also innovatively, ensuring there is a genuine value-add. Fortunately, the company anticipated the changing market trends and designed a plan to offer its customer true digital innovation and go beyond just ticking boxes.
"Digital transformation is not just about deploying new technologies but also about creating value for both internal and external stakeholders," adds Sharma. "Like other industries, ports and logistics vertical is transforming into a more integrated supply chain mode providing end-to-end services. At Gultainer, technology innovations to meet customer expectations, real-time information and ease of doing business are key priorities for us."
The beginning of this year brought on unexpected challenges in the form of a global pandemic. Supply chain issues and delays, safety hazards, maintenance challenges and so on were some of the critical areas that port management companies had to address urgently during the COVID-19 lockdowns and subsequent consequences.
"This mandated us to refine our strategy. We undertook new initiatives for this year and formulated a sound digital transformation strategy till 2025 with core focus on sustainable innovations," explains Sharma. "For us, employees' safety and customer services are paramount in operating efficiently during this pandemic time."
Gulftainer has enabled work-from-home models for most of its office staff and enhanced safety procedures for its terminal staff to ensure employees are presented with safe working environments.
"For our customers, we have launched new e-services to prioritise the delivery of consignments, actively encouraging them to use new secured digital channels that promote remote transactions and support COVID-19 safety measures undertaken by the government."
With the company finding itself in the third phase of its digital transformation strategy and with the focus on sustainable innovations, Gulftainer has introduced a 'The Future of Ports Challenge' in association with Silicon Valley company OneValley,.
"Staying ahead in adoption of technology is the key driver for any business. 'The Future of Ports Challenge' aims in identifying path-breaking, highly disruptive technologies that could redefine the supply chain and logistics industry. Our partner for this program OneValley is helping us to identify innovative solution providers," says Sharma.
Through this initiative, Gulftainer aims to discover innovative solutions around IoT, machine learning, drones, blockchain, Big Data and analytics to future proof its business.
Sharma adds. "We want to spearhead the next phase of innovations in our industry through this initiative. We will explore how these technologies can be applied to our ports and enhance our service delivery. RPA is also one of the key areas that we have identified that can tremendously help us automate our core functions to enhance customer experiences."
Over the course of next year, we will see the global port operator scaling its business to new levels and strengthening its supply chain process including warehousing, transportation, freight forwarding and other components.
Gulftainer will also be introducing innovation programs internally within the firm in the new year. Towards this, the company has formed an innovation board to drive idea sharing and entrepreneur culture across the organisation.
"This will give competitive advantages to Gulftainer in the way we operate and provide services to our customers. It will also create opportunities for new revenue streams and innovative services," explains Sharma. "It also needs to be a cultural transformation when we are accelerating our digital goals. It is important to involve employees from bottom up to get different ideas and also reward them in some form or the other. We will also add external industry thought leader to the team. This will help us to be proactive rather than reactive in terms of learning and knowing markets trends and latest technologies."
As part of the senior management at Gulftainer, Sharma says that the C-level executives of the company understand that technology is the key driver for the business.
"This enables us to deliver integrated services in cost effective, transparent and reliable manner. We are well ahead in understanding the importance of digital transformation and have embarked upon various initiatives to create differentiators within the industry and to ensure business continuity in the years to come," he concludes.