Redefining The Finance Function
Why digital transformation of the finance function is key to driving business results in today's uncertain times.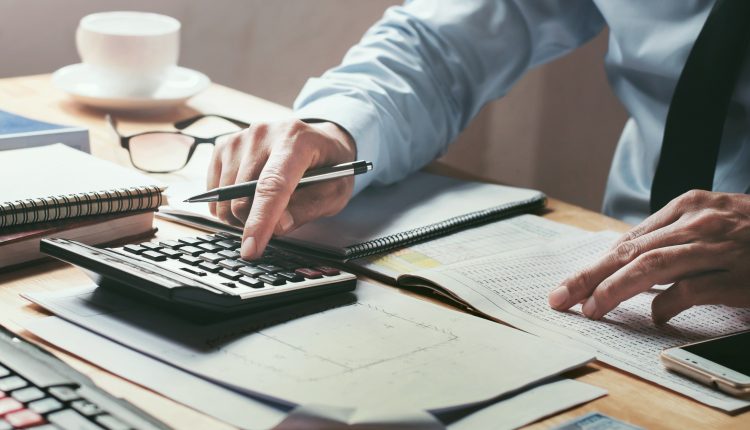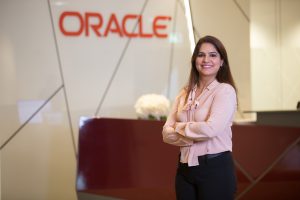 In today's turbulent business world, there is an increasing pressure on CFOs to contain costs, improve liquidity, and steer business strategy in new directions. The actions and choices of the CFO will have a far-reaching impact on the business recovery efforts as we transition toward the new normal.
Finance leaders now have a bigger role to play in shaping the business strategy. One of the ways to steady business operations post-crisis period is to seize this opportunity to transform finance function through digital technologies. In the wake of Covid-19, which presents unprecedented challenges, the CFO and the finance team can bring some rigor to the business by embracing digital capabilities and making the finance function more efficient, data-driven and automated.
"The digital age and rapidly evolving market conditions present opportunities and threats to many current business models – to survive and thrive, organisations have to be increasingly agile," says Aarti Mohan, ERPM Strategy Leader – ECEMEA, Oracle. "CFOs in the current times need to build finance and operational resiliency to support their teams and stakeholders efficiently for driving growth. Companies need to be able to make informed decisions swiftly about how to adapt to rapid changes and swiftly implement new strategies. "
One of the top reasons prompting CFOs to consider digitisation and automation is time and cost, according to Bhaskar Sahay, Associate Partner, Advisory services, KPMG Lower Gulf.
"There is constant pressure on the finance function to reduce the time to report, as well as the cost of reporting. Based on our experience, many CFOs in the GCC are striving to achieve a cost reduction by 2025, sometimes as aggressive as 30%-40%."
He adds historically finance functions used to serve as "scorekeepers." However, they are now becoming an insight engine that needs to provide forward-looking strategic information and conduct more predictive analysis. For example, at present, CFOs are being asked to predict how performance will develop in the next six months in these uncertain times. To be able to provide this forward-looking analysis on a timely basis, it is important that CFOs are equipped with the correct digitised tools.
Manish Ranjan, Program Manager for Software & Cloud at IDC Middle East, Turkey and Africa, says from a finance function point of view, various organisations have started bringing digital finance strategy by increasingly integrating various disparate systems and automating back-office functions by using disruptive technologies such as AI, RPA, blockchain and cloud.
With the changing market landscape, the role of CFOs has also evolved over a period of time where they are seen as a key enabler in driving organisation's digital transformation and modernisation strategies. Technology advancements, including the emergence of AI, RPA, blockchain, and cloud, present CFOs with extensive opportunities to achieve their strategic objectives. "Most of the finance functions are repetitive and process-oriented, which can be automated and simplified using these technologies. Automation of finance function will not only save time and costs but will also allow businesses to operate more effectively and empower its employees to be more productive," he says.
Digitised finance functions can unlock significant value and opportunities, which in return will significantly benefit both the CFO and the overall organisation. Digitalisation can provide CFOs with the ability to have real-time exposure to company performance, allowing more effective decision making, agile planning, and forecasting capabilities based on advanced analytics or artificial intelligence. "Digital will trigger a definite shift of the future of finance focus, by enhancing better strategic management decisions such as capital allocation, doubling the capacity for business partnering with better and faster insights through a more effective and efficient business operation," says Andreas Kyrilis, Managing Director and Partner at Boston Consulting Group.
The "new normal" has also brought a new definition for the role of the CFO, which revolves around creating a single version of the "financial truth".
Bashar Kilani, Region Executive, IBM Gulf and Levant, says the "new normal" requires CFO to collaborate extensively with their C-Suite peers on strategy execution in such areas as risk management as well as investigating new markets and operational capabilities. The role of the CFO has evolved and their focus needs to shift towards new paradigms that can be summarized in the following points.
He adds CFOs have to accelerate progress toward becoming a "Value Integrator" by developing specific finance competencies and tackle their immediate challenges. "For example, with COVID-19, CFOs should implement specific, targeted actions to cut costs. They should also seek organization-wide innovative solutions, including new business and operating models that have been successfully applied in both public and private sectors, to deliver more with less and provide increased transparency."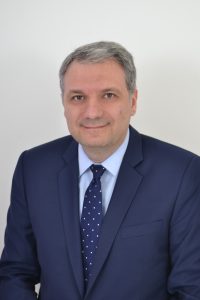 Partnering for performance
Does the CFO have to be a technologist to lead the digital transformation of finance functions? Not necessarily, but finance leaders have to understand the impact technology has on the way they do their jobs. And the CFO-CIO partnership is now more important than ever.
Kashif Al Aziz, Industry Leader, Financial Services, SAP EMEA South, says on digital transformation and finance automation, it's vital for Middle East organisations to have their CFOs and CIOs partner on identifying the business goals, the solutions that best meet these business goals, and how to efficiently achieve these goals. "CFOs are best-equipped to highlight the business objectives of digital transformation, including how changes in departmental and functional work will contribute to or detract from the overall digital transformation strategy."
"The lines are becoming blur between the CFO and CIO today," says Nasri Nasser Eddine, Regional Sales Director for Software AG in Gulf and Levant."According to a Forbes Insights Report, 96% of executives consider the CFO-CIO relationship to be a crucial one for the success of any business. It is through this relationship that a company can build a strong financial system in line with its business goals. Neither one can anymore work in silos; digital innovations in the finance function are now made keeping in mind the functional advancements that the CFO mandates mostly through technological advancements which are led by the CIO. In fact, many of the CFO's initiatives transform into IT initiatives today.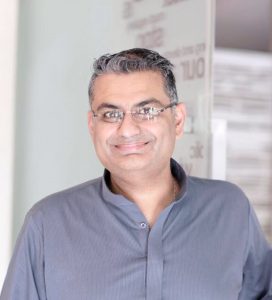 Kilani from IBM says the success of the organisation depends on the effective collaboration and partnership between the C-suite as a team, but the partnership with the CIO or CDO is particularly important as it forms the basis for the digital transformation of the business in general.
"The partnership should focus on joint initiatives to evaluate the impact of emerging technologies on every aspect of your enterprise. Assess the potential for providing more individualised digital customer experiences and search for partners who can help the organisation become more innovative by sharing technological expertise. Draw on input from customers and partners, as well as market research and data from the business units, to optimise your planning and boost your bottom line," he adds.
Tips for overcoming obstacles
When it comes to finance function transformation, there are some common challenges finance leaders face, starting from defining what the change means for finance and implementation approaches.
Sahay from KPMG says it is very important for a CFO to formulate a clear vision and strategy for the finance function, as well as analysing its performance. In our experience, transformation projects are likely to be successful when the leadership is committed and closely involved in the process.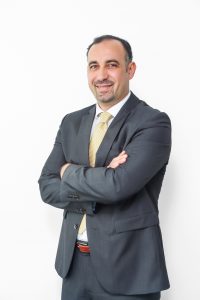 In KPMG's CEO Outlook 2019 survey, while 84% of CEOs said they want their employees to feel empowered to innovate without worrying about the possibility of negative consequences, only 56% said their organization currently has a culture where "fast-failing" innovation is celebrated.
"Most common challenge is the mindset change and cultural shift for the employees of the organisation. Once that has been overcome, all other challenges become secondary. It is important for people to understand that digitisation with cloud ERP applications allows growth for the individual and organisation by making them agile, resilient and better prepared for the future," says Mohan from Oracle.
Kilani from IBM urges CFOs to become a big-picture thinkers. "Focus on the strategic implications of industry convergence and digital transformation. Analyse industry trends and changes in the competitive landscape regularly and rigorously; bear in mind that digital invaders can be very hard to detect while they're small, so CFOs need to scan the entire scene. Look forward – and far afield – for new opportunities to expand. And make sure their organisation's financial planning is fully aligned with its strategic and operational planning," he sums up.